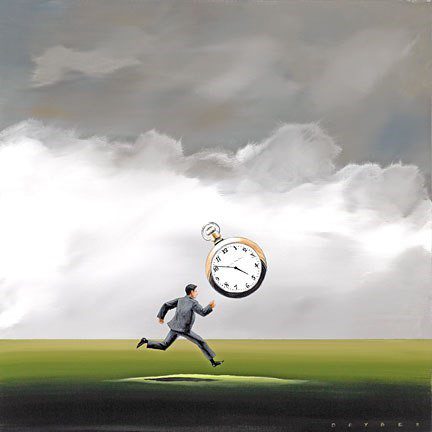 "I believe there's never been a more important time to embrace FinTech than now"
Collections is a race against time !
By Bill Ploog
Former EVP of Auto Loan Servicing at ALLY Financial
As earnings season gets into full swing over the coming weeks, it will be interesting to see the year-over-year (YoY) trend of rising auto loan delinquencies and losses.
It has been widely communicated that delinquency rates were rising among subprime auto loans, while overall auto loan delinquency rates were low and relatively flat. News articles on the subject focus on the changes in the ratios (rates). I have not seen reference to the growth in delinquency dollars … the cardinal number of how many auto loan dollars are delinquent.
Q: Why is it important to understand the recent trend of total auto loan dollars that are delinquent?
A: Because of the substantial growth in auto loans. The chart at the bottom labeled "Auto Loan Balances" is based on data from The Center for Microeconomic Data, Federal Reserve Bank of New York (FRBNY), Nov. 2016. It reflects a 62% increase in aggregate U.S. auto loan balances from a post-recession low of $702 billion in 2Q10 to $1,135 billion as of 3Q16. It also shows the increase in the number of auto loan accounts.
Seasoned service and collections operations leaders know that when it comes to delinquency rates, which are ratios comprised of numerators and denominators, rapid increases in the denominators, outstanding auto loans in this case, can muffle concerns about delinquency and losses. And often, when the pace of outstanding loan growth slows, delinquency and loss rates rise.
Additional FRBNY data (chart at bottom labeled "Auto Loan Delinquency Balances") shows all auto loan balances that transitioned from current to 30+ days-past-due (DPD) during the quarter, and all auto loan balances that transferred from current, 30, or 60 DPD to 90+ DPD. What jumps out here is that the aggregate balance of delinquent auto loans is at, or approaching, the levels they were at during the Great Recession.
Digging a little deeper … a review of Sept 30th SEC 10-Qs of 25 auto lenders that collectively had $615 billion in auto loans revealed the following YoY increases:
Delinquency dollars increased 11% (30+ DPD) and 21% (90+ DPD), for the subset of 25 auto lenders reporting auto delinquency in their 10-Qs.
Net charge-off dollars increased 20%, for those reporting auto charge-offs.
Other data is available which further supports the above. And more will be gathered and reviewed once SEC 10-Ks and other industry reports are published during the current earnings season.
Prudent service and collections leaders are seeking and implementing tools and techniques to combat their growing workload … as collections work load is driven by the cardinal numbers, and not by the ratios!
Believe me when I say I've seen my fair share of tools used to combat delinquency and losses through the years. In my opinion, and based on the facts presented above, I believe there's never been a more important time to embrace and leverage Financial Services Technology (FinTech) than now.
One of the more interesting products I've seen recently is masterQueue, a contact management software developed by www.Intellaegis.com
masterQueue directly interfaces into mainstream data providers like Equifax, Experian, TU, LexisNexis, etc. to help companies easily gather, organize and track data in a compelling and fully automated manner. When this data's combined with their unique, callQueue workflow solution, it streamlines the contact management process on delinquent accounts that have gone more than a few days without contact. It's an impressive solution for any Lender or Vendor who has lost contact with customers, especially if their losses are growing at a similar rate as described above.
If you would like to discuss actionable solutions to combat your collections-related workload, feel free to contact me, and remember, collections is a "race against time," so don't wait until the ratios sound the alarm.
Bill Ploog is the former Executive Vice President in charge of all auto finance collections at Ally Financial. He recently retired and has formed WCP Consulting LLC, where he shares his 30+ years of leadership experience in automotive finance and servicing with companies he engages with. Bill can be reached at BillPloog@Gmail.com or at (248) 303 2879.
Note –
I created the charts from data found on the following site:
www.newyorkfed.org/microeconomics/data.html
Under: Excel file under Data from Q3 FRBNY Consumer Credit Panel 2016